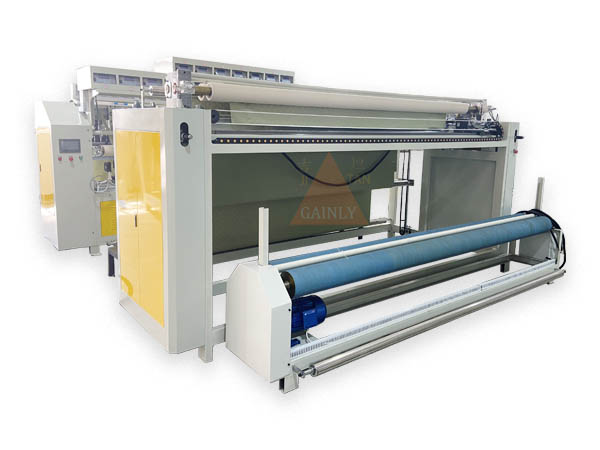 Full Auto High Power 15Khz Ultrasonic Quilting/Bonding Machine
Brief introduction:
15Khz ultrasonic quilting machine
Detailed description
Full Auto High Power 15Khz Ultrasonic Quilting/Bonding Machine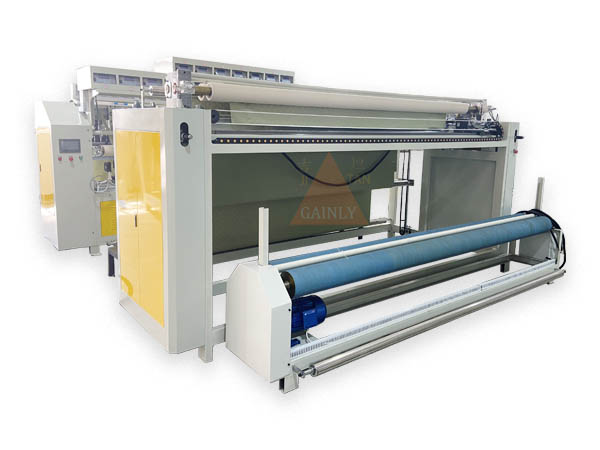 Features:
1-Adopt ultrasonic technology to weld and stitch the fabric together without needle and thread.
2-Self produced ultrasonic system, high efficiency and steady working, after-sales guaranteed.
3-15Khz can bring high speed and high productivity, strong welding strength, stable quality.
4- Different rollers and patterns can be designed according to different material and different products requirements.
5-Easy to operate by touch screen, one person could handle whole machine working, easy to maintain.
6-Structure of machine 1) Fabric feeding rack 2) Pattern press compound machine 3) fabric cross cutter device.
Applications:
Producing the compounding of spout gum cotton, non-woven fabrics and needle cotton with chemical fiber fabrics, artificial leather products. It is applied to the production of mattress, multi-cover, bedcover, bed sheet, blanket, seat cushion, winter jacket, robes, polo cases, apron, sleeping bag, show jacket, car seat cover, sofa, etc.
Suitable Materials:
Fabrics of synthetic composition over 30%, polyester,nylon, tetoron, sponge, non woven fabric, thermo-plastic film, compounding of spout gum cotton, artificial leather, TC,PU,PP, PE, etc.
Parameters:
Name:

Full Auto Ultrasonic Quilting Machine

Working Speed:

0-15m/min

Voltage:

380V/220V 3 phase

Effective Width:

3000mm

Output(Kw):

9Kw

Cutter Qty:

4 vertical cutters

1 cross cutter, both ultrasonic type

Max quilt thickness of middle cotton:

Around 600gsm

(for simple pattern)

Frequency:

15Khz

Horn Design:

Cross horn

G.W(kg)

3800kg

Working Place:

Suggest 6x8m

Warranty:

1 Year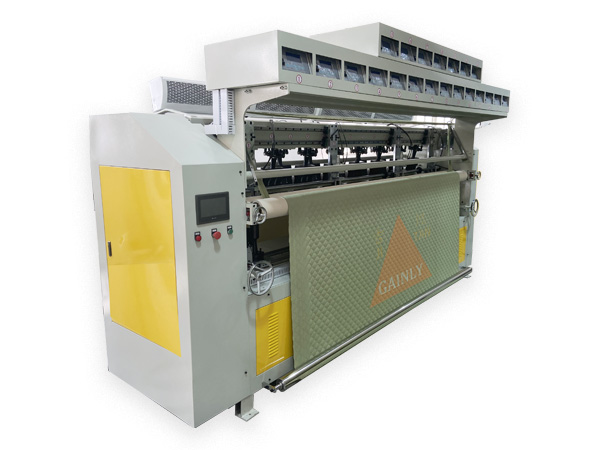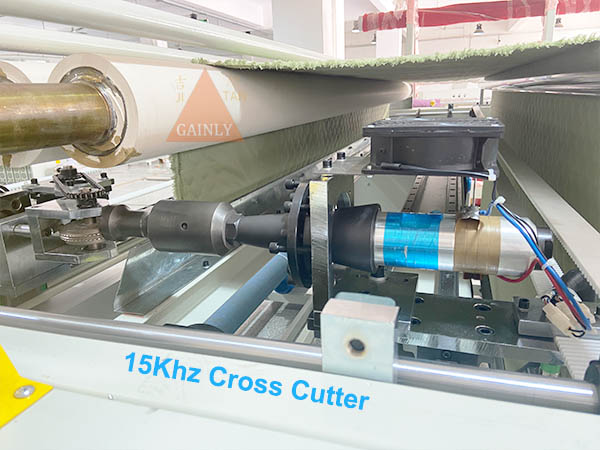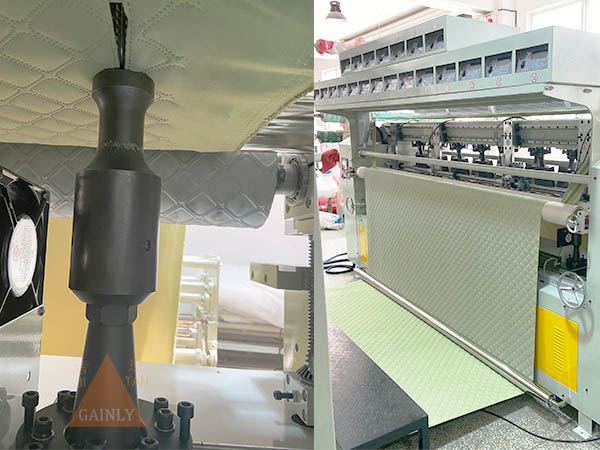 Support Custom Cutter Designs and Materials: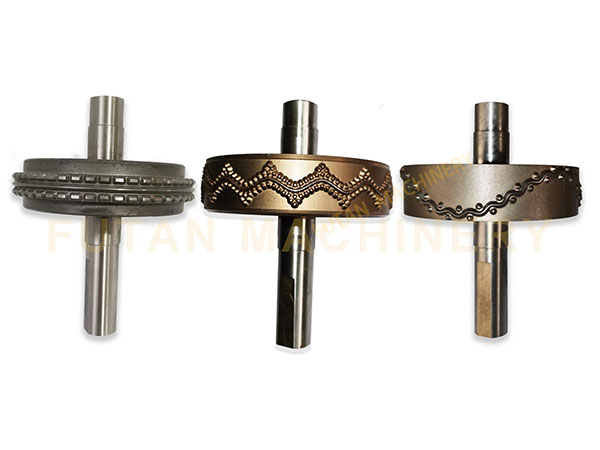 Support Custom Standard Depth Rollers and Carving Rollers(2.5-6mm):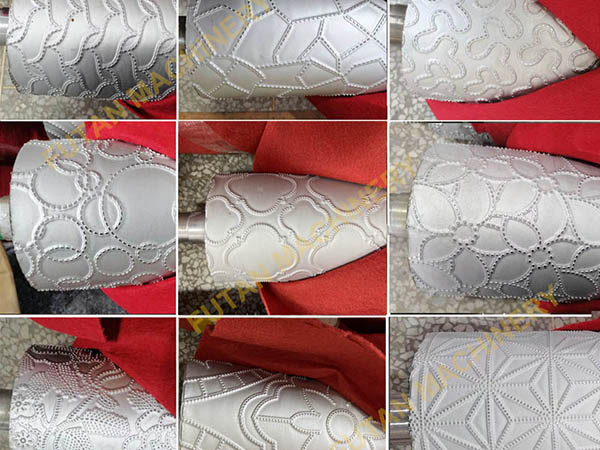 Message
Prev:Pneumatic Horns Ultrasonic Quilting/Bonding Machine with Cutting Function
Next:Pneumatic & Cross Horns Big Roller Air Conditioner Ultrasonic Quilting Machine